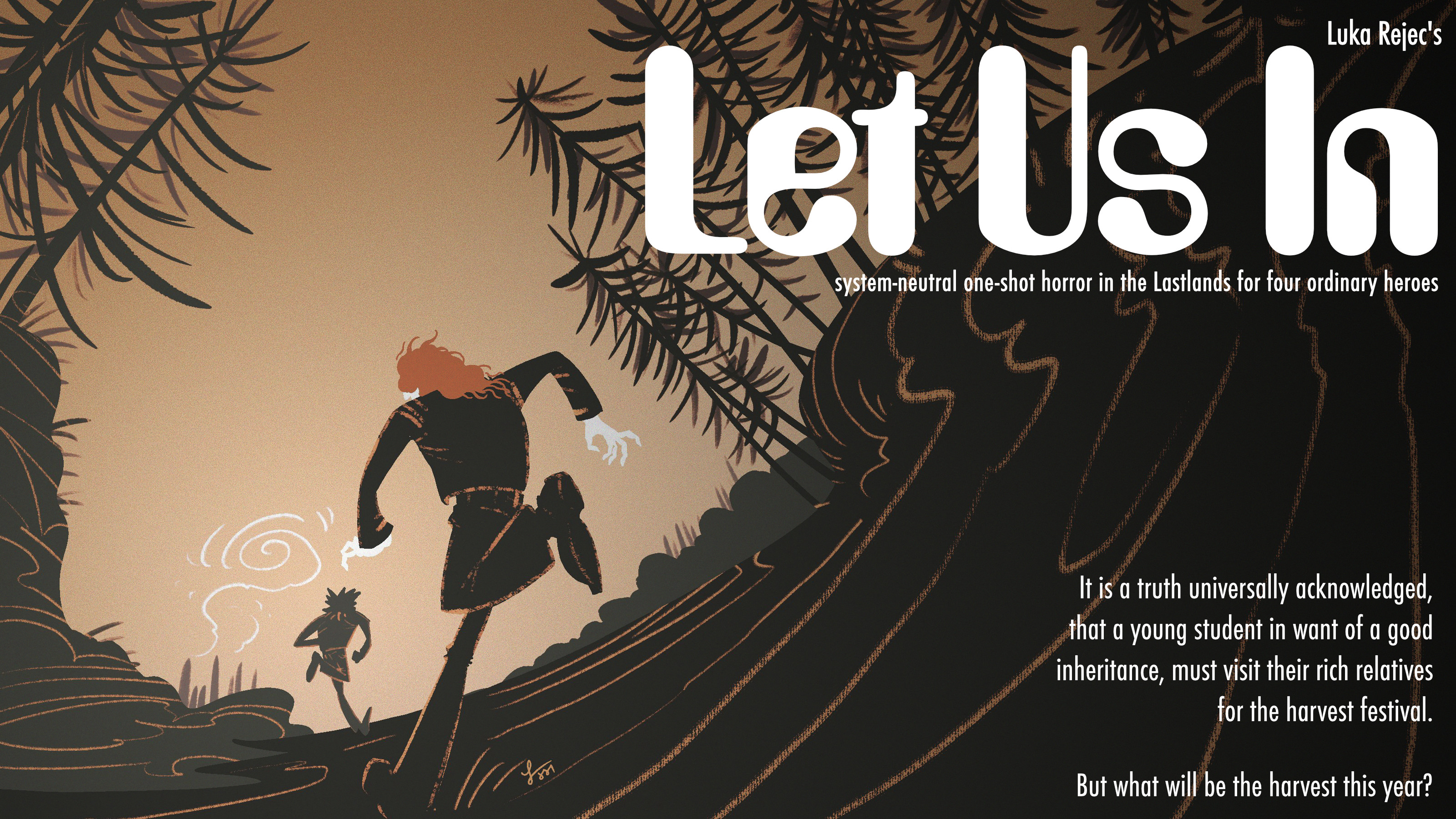 Let Us In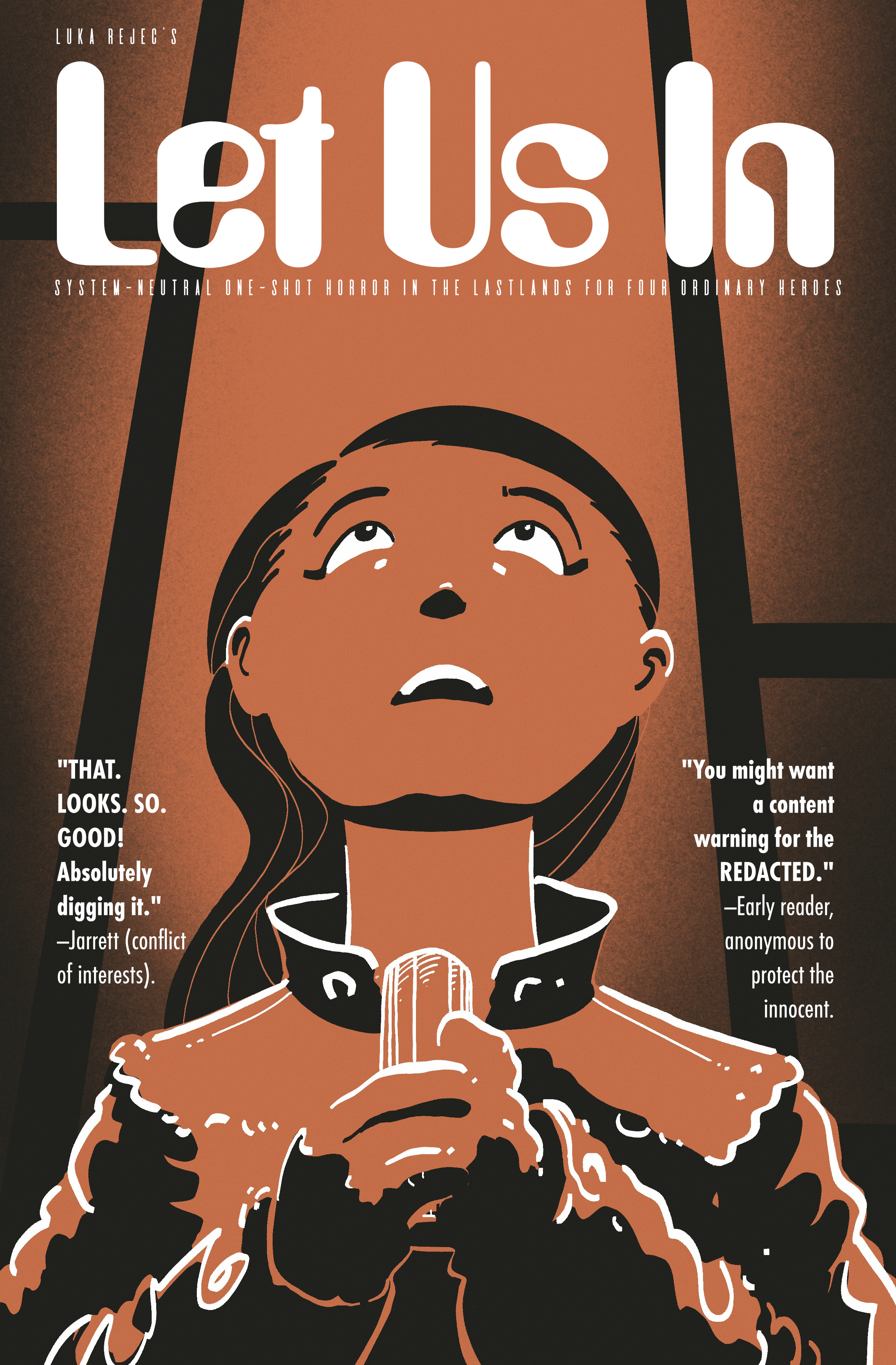 Let Us In is a 16-page system-neutral one-shot horror zine adventure set in the metasetting of the Lastlands, which it shares with Witchburner and Longwinter. It's designed for 5 players (including one top cat or game referee) and throws 4 (or 10) pre-generated characters into a scenario straight out of a classic 1970s horror flick.

This adventure is also available as a limited edition risograph print from Exalted Funeral until stocks last.
Attention

This is a horror rpg adventure. It deals with unsettling themes and doesn't guarantee a happy ending. The ref should review the content and adjust it to suit their group. The goal is to have a thrill, like with a modern 70s horror movie, not leave the table bummed out.
Also attention: if you're looking for a gory adventure, this isn't necessarily it.
Micro-system Included
It says system neutral, and that's true, but in case you're short on an available system, a micro rpg called D6Know is included. It also includes a core mechanic to simulate some of the horror, which can bolt onto most other rpg systems—yes, you can probably even run this module with stock low-level D&D (no promises, tho).
---///---

Wishing you a jolly pumpkin spice latte season.
—L
Purchase
In order to download this game you must purchase it at or above the minimum price of $4.95 USD. You will get access to the following files:
Let Us In - v1.0.pdf
8 MB
Let Us In - HANDOUT - maps - v1.0.zip
11 MB
Let Us In - BONUS - character cards - v1.0.pdf
3 MB