Hexer's Guide 1 - Tales from the Gastro Zone
A collaborative RPG zine.
Welcome to the inaugural issue of the Hexers' Guide to the Anti-verse. The content found within these pages is made by the good folks at the Stratometaship, the discord/patreon community surrounding Luka Rejec's role-playing game, narrative and art works. (sign up here)
Every few days, the Stratometaship would gather around its #cauldron-of- creation and come up with random tables of fun stuff. Eventually enough content and themes came about that putting it together for the good of all seemed like a great idea.
A few notes.
1. Much of the work here is first thought through the general setting of Luka's The Ultraviolet Grasslands and any mechanics generally align with the under-construction ruleset, SEACAT. Now, with those two things in mind, far and away this content can be—and should be—mined, exploited, used up and otherwise destroyed for your own enjoyment.
2. These tables are also created on the notion of anti-canon. Anti-canon, as Luka, puts it, " [sets out] to explicitly write the world as a toy kit without a single right way of being. It's a box, a book of parts that demand the players take a few of the pieces, a few of the challenges, and tell their own individual and unique stories as they trace their way through the world." (blog link) In other words. Take what you want and don't worry about whether entry 1 and entry 4 make any sense side-by-side.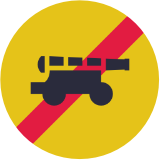 That's all for now. Enjoy our food magics, food revolutionaries, food fights, and food....folk tales? in a way that helps you tell your stories, in your way.
Next issue, we're thinking it's all about camping. Though, with fewer cheese-based messiahs.
Probably.
—Editor
Download
Download
Hexers Guide 1 - Tales from the Gastro Zone.pdf
5 MB
Install instructions
Have fun and bon appetit!